We offer a personal repair service for your tools.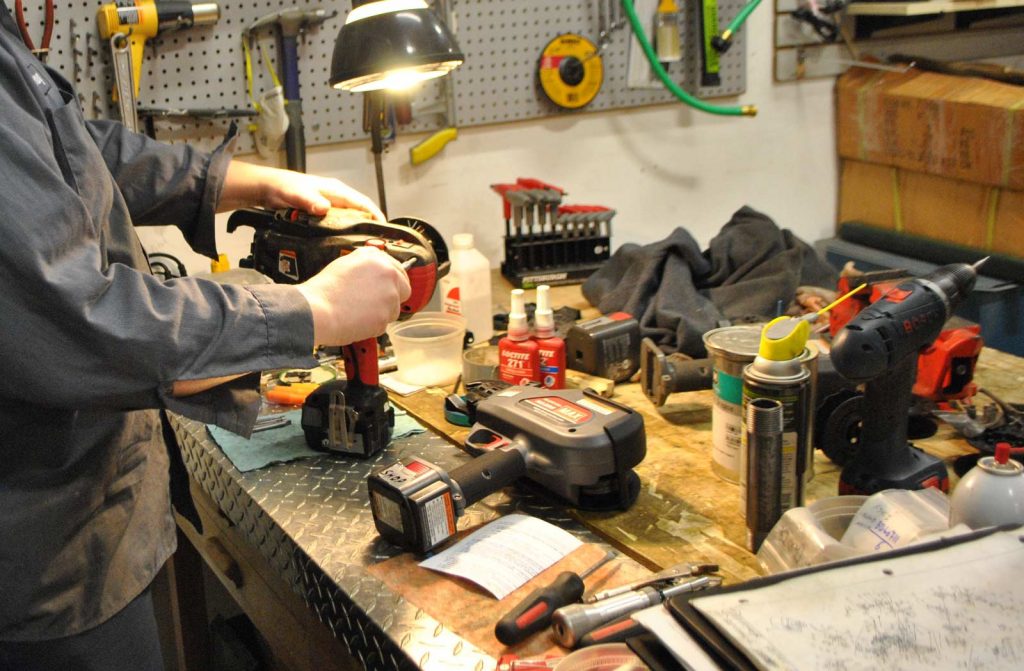 Our repairs workshop and facilities enable us to carry out a whole range of repair works on the premises. From Generators and Cement Mixers, to Breakers and SDS Drills, contact us to see if we can help you.
This now includes Makita Warranty Repairs, fully supported by Makita as an approved ASA.
Our Technicians are Makita and Paslode Qualified and have attended Training Days with Makita and NTC specialising in the full range of Makita products – including Electric, Gas and Petrol.
Universal are
MAKITA AUTHORISED SERVICE AGENTS

MAKITA ASA - 'AUTHORISED SERVICE AGENT' for ALL REPAIRS including WARRANTY REPAIRS.
TOOL REPAIRS & SERVICING
REPAIRS AND SERVICING FOR PETROL & ELECTRIC TOOLS
LOW CHARGE ESTIMATES REFUNDABLE ON REPAIRS UNDERTAKEN
PAT TESTING (Portable Appliance Testing)
REPAIRS & MODIFICATION SERVICE FOR ALLOY TOWERS
INSPECTION ON TOWERS & LADDERS - CERTFICATES PROVIDED
FREE SITE SURVEYS & CONSULTATION
We've got everything you need! Click here to email our Repairs team.